Our Programs
Autism Life Plan
Full guidance and support in navigating this new world from first diagnosis through all stages of life.
If you're looking for a specific program, use the navigation menu or scroll through to browse the programs we offer and learn how you can get your loved one on the path to success today.
Quick Links: Education | Therapy | Residential | Support
Education
Gersh Academy
K-12 School for Students on the Autism Spectrum Ages 5-21
Since opening its doors over 28 years ago, Gersh Academy has become an industry leader in autism education serving students across the U.S. and Puerto Rico. We understand that every child is unique, we create individually customized programs that promote student success at school, in the community and at home. With our unique brand of individualized education and unparalleled family and community support, Gersh Academy continues to set the bar higher for education and success for individuals on the autism spectrum.
---
Serving Students Age 5-21
Regents Diploma Tracks Available
Social Skills, Life Skills, Academic Skills Training
Best-in-Class Vocational Training Partnering with National Brands
Full range of Therapy Support Within the School (ABA, OT, PT, Speech, Counseling, Equine)
Unique, Individualized Programming in a Collaborative Environment
Industry-Leading Technology such as VR
Multiple Locations Across the U.S. and Abroad
---
Education
West Hills Academy
Private School Grades K-8
West Hills Academy is for students who have an average to above average IQ but are prevented from reaching their full potential due to certain academic, social, emotional and/or physical limitations. Our learners are diagnosed with a variety of learning difficulties such as ADHD, Anxiety, OCD, Autism Spectrum Disorder and/or other related disorders. Students are placed on a Regents bearing curriculum track and are slotted to achieve a NYS Regents or Local Diploma. Through this approach, we bridge the gaps that exist in a child's educational foundation and help them achieve their next milestone in their academic journey.
---
Orton Gillingham Reading Program
Serving Students of All Abilities
Regents Diploma Tracks Available
Beautiful 18-acre Campus Incorporated into Lessons and Academics
Social Skills, Life Skills, Academic Skills Training
Full Range of Support Including Behavioral and Social
Individualized Attention and Teaching Style for Each Student
Successful Transition of Students Back into Home Districts
Therapy
Therapy Solutions
Therapeutic Services for Individuals on the Autism Spectrum
Therapy Solutions provides occupational therapy, physical therapy, speech therapy and behavioral support for children on the autism spectrum. Our team works in collaboration with parents to outline a therapy plan that is best suited for their child's individual needs and objectives.
---
Occupational Therapy
Physical Therapy
Speech Therapy
Behavioral Support
ABA Therapy
Mental Health
1 on 1 Attention
Residential
Gersh Experience
Post-Secondary Support Program for Young Adults on the Autism Spectrum Ages 18+
Gersh Experience is a one-of-a-kind supported living program designed for young adults on the autism spectrum who are interested in pursuing college level coursework or vocational training. We take a comprehensive and customized approach to teaching individuals how to navigate the world and reach their highest level of independence. Our program offers students five levels of support – independent living skills, mental health, academics, vocational skills, and social skills.
---
College Placement and Tutoring
Independence and Life Skills Training
Private, Luxury Apartment Housing
Community Involvement
Vocational Training and Job Coaching
Independently Paying Bills, Maintaining House, Food Shopping, Cooking, and More
Rich Social Interaction, Including Hosting Dinner Parties and BBQs, Hanging Out on the Town, and More
---
Residential
The Legacy by Gersh
Unique, Therapeautic Boarding School in a Full Community Environment
The Legacy by Gersh is the first to house on the same grounds, not just a school but all of the programming Gersh has become known for – from summer camps to post-secondary to vocational opportunities and job training. The Legacy by Gersh is a full community, including individual homes, public services, amenities, local businesses, and so much more to allow students to gain experience in a real community and use that experience to easily transition back to their home community.
---
Academics
Independent Living Skills
Social Skills
Life Skills
Vocational Training
Full Community Environment
Career Opportunities
Amenities Include:
State-of-the-Art Gym
Indoor/Outdoor Pool
Community Center
Playgrounds
Private Cabins
Campgrounds
Picnic Areas
Golf Driving Range
Tennis Courts
Basketball Courts
Racquetball Courts
Track Field
Bowling Alley
Library
Walking Path
Police Station
Fire Station
Commissary
Community Center
Restaurant
Baseball Field
Football Field
Support
Customized Programs
Gersh is constantly striving to raise the bar and build unique supports for individuals on the autism spectrum. We offer a number of unique programs in areas across the country designed to 'fill in the blanks' and ensure that individuals on the spectrum have a clear path to future success.
---
Support
Gersh Academy at West Hills Day Camp
Fully Encompassing Summer Camp Program for Children on the Autism Spectrum
Gersh Academy, with over 28 years of experience helping children with special needs, has expanded to create the ultimate summer day camp program for children on the autism spectrum. Located on 18 acres of Long Island's beautiful North Shore, Gersh Academy at West Hills Day Camp offers children on the autism spectrum the opportunitiy to participate in a traditional summer camp experience while receiving the support necessary to be in a mainstream setting.
---
Small Groups and Appropriate Ratios
Professional Staff with Special Education Experience
Guided Development of Social Skills, Life Skills, and Independence
Full Traditional Summer Camp Program
Full Range of Activities, Athletics, Adventure Courses, Swimming and More
Overnight and Field Trip Activities for Campers
Family Nights and Events for the Whole Family
NEW For Summer 2020
Week 9 – Respite Care at West Hills Day Camp
We understand that the week between camp ending and school starting can be challenging for families when your children fall out of routine while prepping for the new school year. That is why we are creating this uniquely designed Week 9 Respite Care, from August 24-28, 2020.
Run by our highly experienced Gersh Academy staff, it will include:
Camp Programming, Including Adventure, Swim, & More
Preparation for School Transition
Social Skills
Drop Off at 9:00am and Pickup at 4:00pm with Free Before and After Care from 7:30am – 6:00pm
Self Direction Accepted
---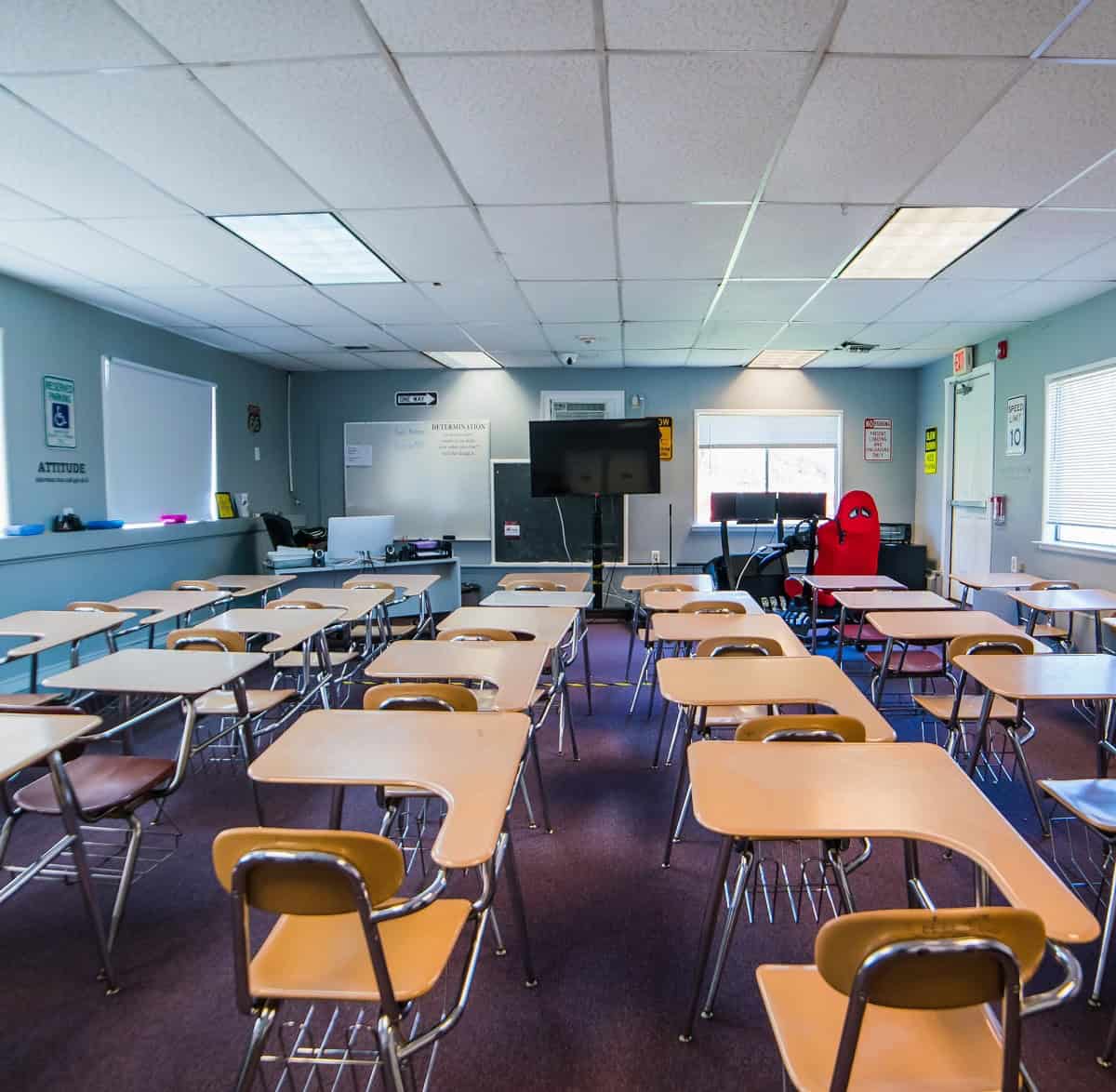 Support
Gersh Academy Driver Education
Driving Instruction for Young Adults of All Abilities
The Gersh Driver Education Program is the largest in New York State and has a high road test pass rate that surpasses the national average. All of our teachers are state certified experienced professionals that go through a series of vetting processes and have many years of teaching experience. Our newly renovated classrooms, as well as our state-of-the-art simulator, allows your child to learn in a stress-free environment while utilizing the most up-to-date practice simulations. We offer an extended program customized to allow individuals of all abilities to absorb the material and obtain their driver's license.
---
Largest Driving Program in Suffolk County, NY
Assitive Technology, such as a Driving Simulator
"Safe" Courses in Golf Carts for Individuals Not Yet Ready for the Road
Flexible Hours and Scheduling
Safety Training and Instruction
In-Class and In-Car Hours
Road Test, Defensive Driving, and More
Extended Program Available to Help Students of All Abilities